Mission Statement:
Connecting the hearts of students to the heart of God.
To get the latest updates about what's happening in the OBC Youth Ministry:
– Text us 81010 @obcyouth
– Find us on Facebook as OBC Youth Ministry
Initiate, Include, Ignite
Our student ministry is based around a 'relational campus ministry.' It starts by being at the school campuses (Oakdale Middle School and Edmond Memorial) on a regular basis to Initiate relationships with students. This is implemented by a student minister or intern at the school by going to lunches, helping coach sports, and volunteering in any way possible to become part of regular school life. Once they have formed relationships with students, we make every effort to Include them by inviting them to our Wednesday night studies. When a student gets plugged into a Bible study and a group that is striving to grow deeper in a personal relationship with God, they have the potential to Ignite. (This part isn't about us, it's about God)
When God gets a hold of a student's heart, the whole process starts over:
-They start seeking out relationships (initiate) in which they can share Christ with their friends.
-They start inviting people to church and different events (include).
-They get to be a part of their friends journey as they come in contact with God (ignite).
The entire process is built to replicate the way that Christ discipled the 12 apostles and they, in turn, did the same with their disciples.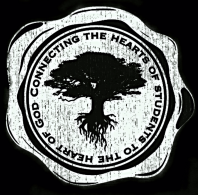 Wednesdays @ 6:00p Wednesday night is a relaxed time where students can play games, hang out, … more