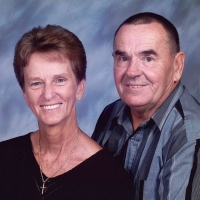 Marjorie Hiel
Office Manager
My husband Jerry and I have been married for 50 years. We joined Witcher (Oakdale) Baptist Church in December of 1992 after having attended for several years. We knew this was where God was calling us to serve and plant our membership. We have two wonderful children that have blessed us with numerous grandchildren and great grandchildren. Each one is truly a blessing to us and we look forward to any time we get to spend with them.
I can say with full assurance that God had a plan for my life; it wasn't retirement. My husband retired in 1994 and my employer at that time was scaling back his business, so I considered myself almost retired anyway. Our pastor at the time asked me to volunteer in the office a few hours a week and I agreed. The next pastor would require more time from his secretary/office manager; it was then that I was asked to accept a paid position working half days four days a week. Initially, I said no, but I told him that I would consider sharing the duties with someone else. This pastor wrote a weekly epistle for the church bulletin and one of them really struck me. He wrote that God had given him the position of pastor of Witcher Baptist Church and he was going to need a lot of help from the church. He quoted Luke 12:48 which says, "From everyone who has been given much, much will be demanded; and from the one who has been entrusted with much, much more will be asked." When I typed that verse God said, "Do you hear me? I want you to do this." So here I am, 20 years later, still fulfilling God's plan.
It has been my honor and privilege to serve in the capacity of Office Manager at Oakdale Baptist Church. I have tried and will continue, with the best of my ability, to serve members, guests, and the staff of Oakdale Baptist Church, as well as the Oakdale community in a loving Christian manner as long as God wants me to.
Contact Info
Email: oakdalebc1@yahoo.com
Phone: 405.771.3392